WELCOME TO
RAYMOND BURR VINEYARDS
Since 1986, we have farmed our own grapes grown here in the Dry Creek Valley for our handcrafted estate wines.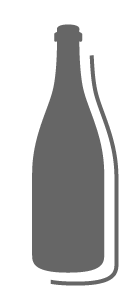 UNTAPPED
POTENTIAL
Experience our different grapes and vintages, and discover the delight that makes many of our varietals award-winning.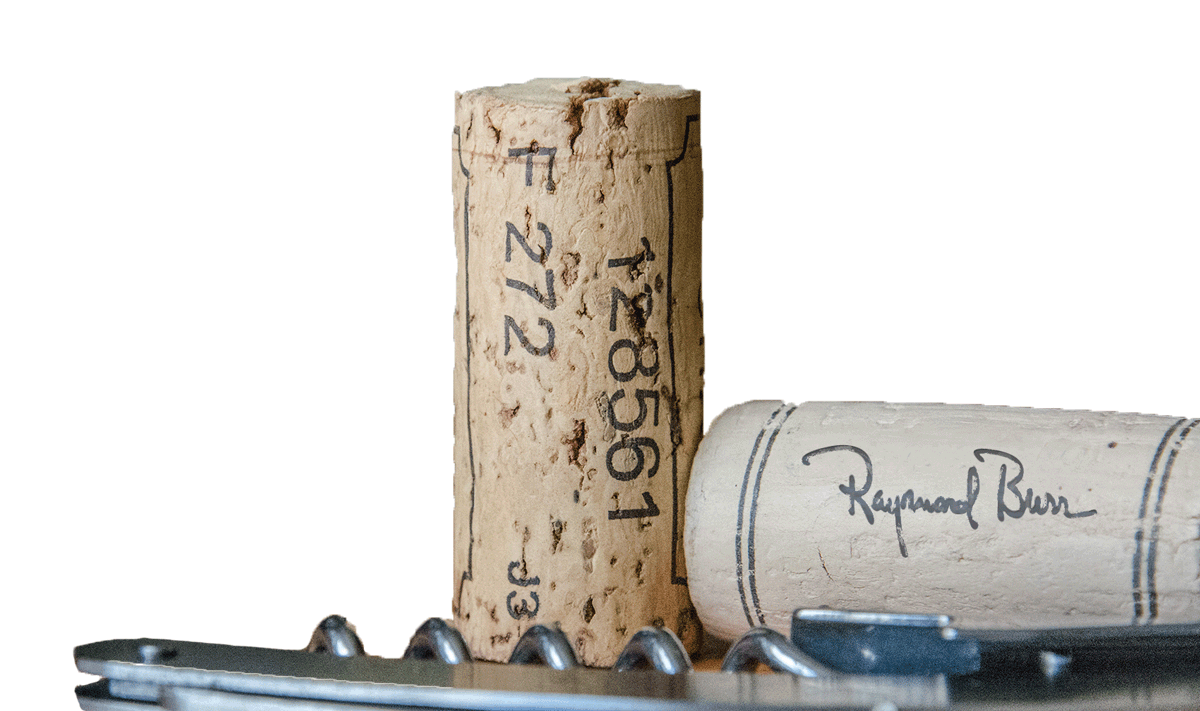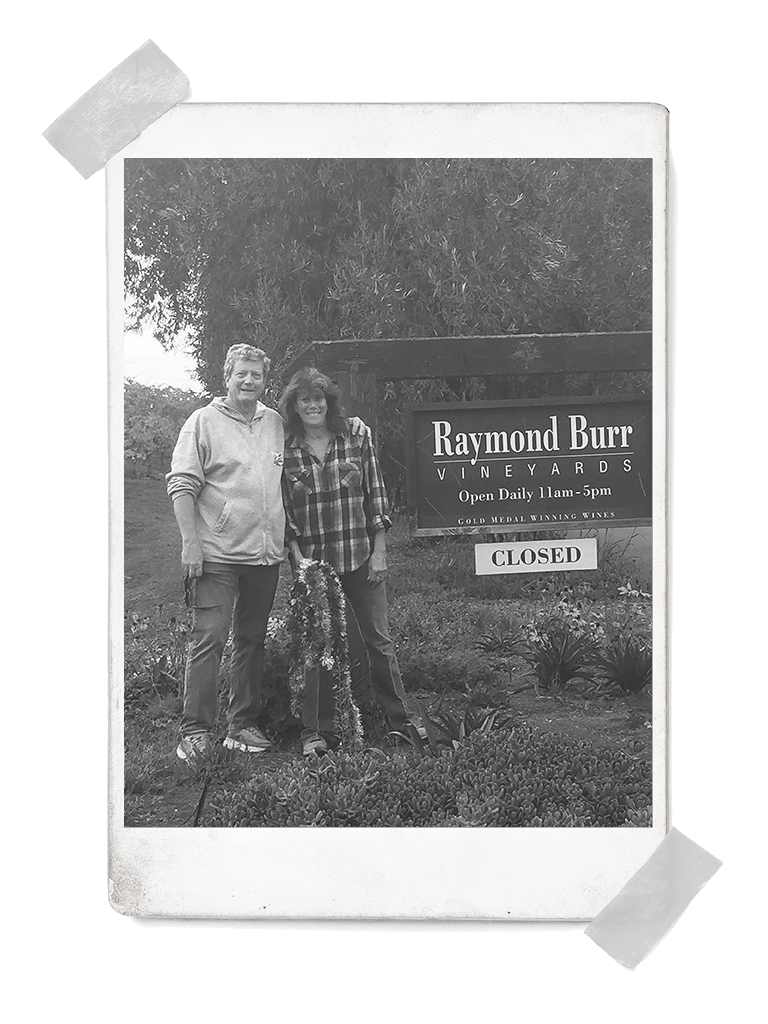 For the wine connaisseurs and beginner wine tasters alike! When you come visit, you'll get to savor unique, vintage wines of different varietals. And not only that, we'll be happy to reminisce and share the story of how the famous film actor, Raymond Burr, started this vineyard years back.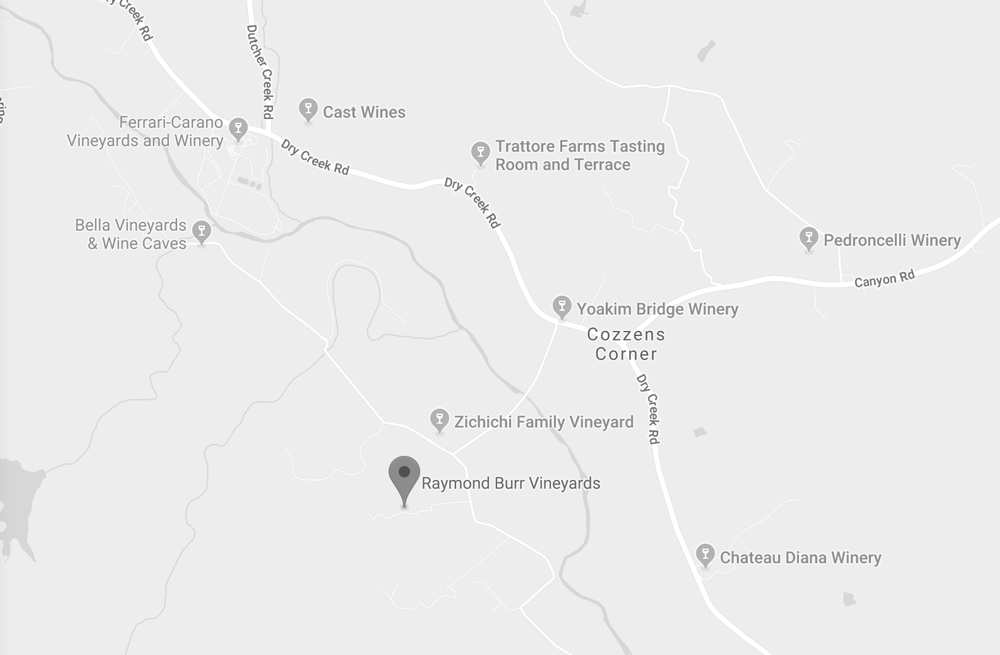 To find us:
Take HWY 101 to Canyon Road go West and turn Right onto Dry Creek Rd. Go Left over Yoakim Bridge to the stop sign. Turn left on W. Dry Creek Rd., go about a block to the entrance on the Right.
ABOUT US When the famous actor, Raymond Burr, first took an interest in permaculture, and purchased the land near Healdsburg, California, he didn't then know how fruitfully the future would unfold.
Burr is best remembered for his long-standing TV series "Perry Mason" and later "Ironside," and since the planting of the vineyard, it has flourished producing grapes which were eventually turned into award-winning wines. While none of the original inventory was left after the sale of the vineyard, to continue Mr. Burr's legacy we will be offering different varietals of delicious wines! Come by and taste for yourself — cheers!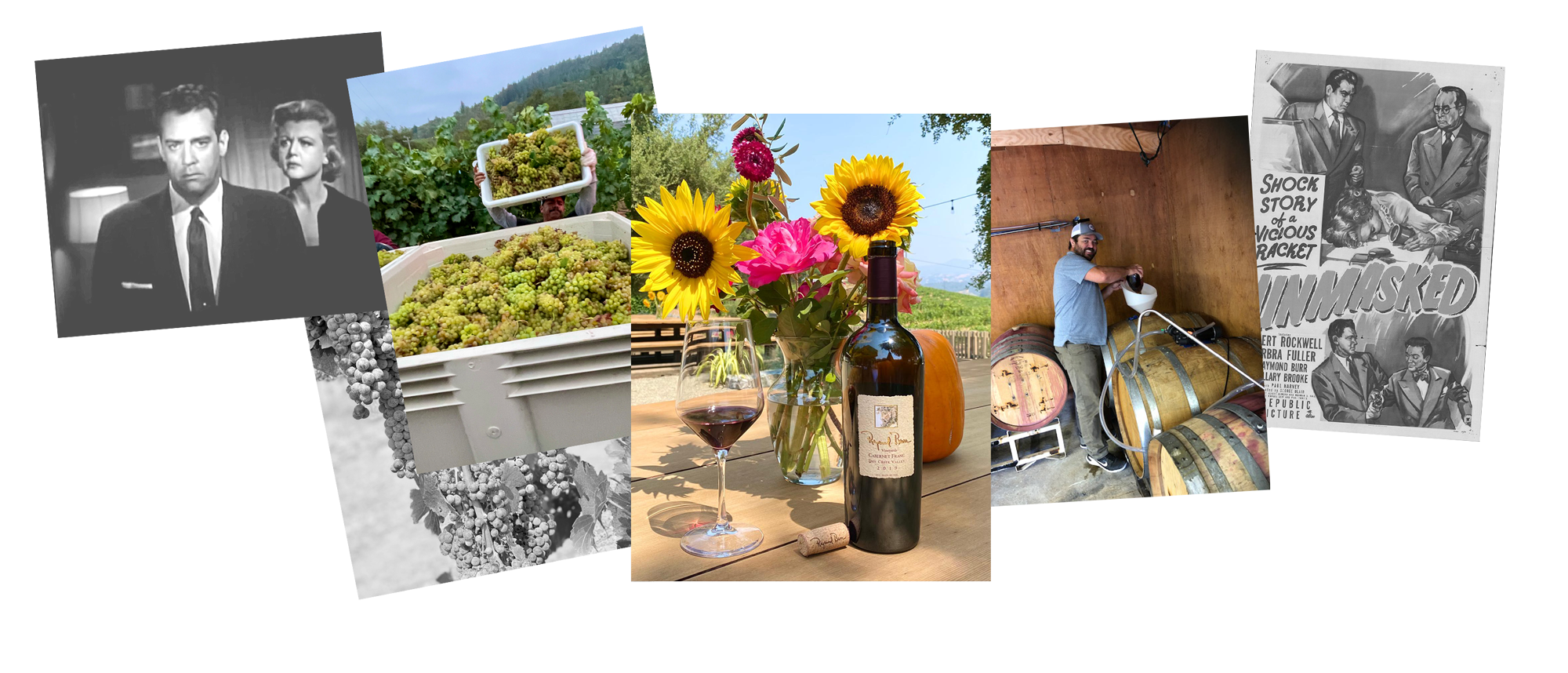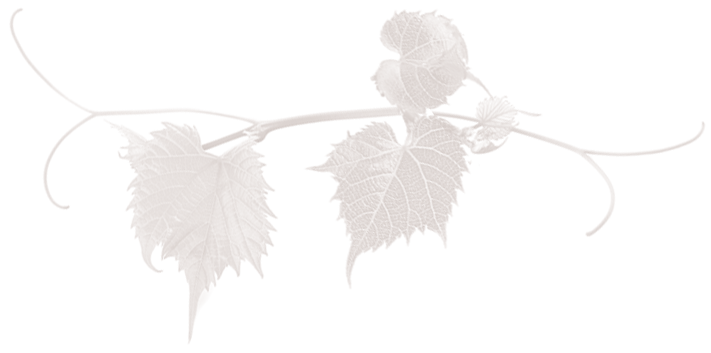 JOIN THE WINE CLUB
Pick the club you'd like to join below, and enjoy the benefits of membership!
No fee to join.
15% discount discount on all wine and merchandise.
Complimentary tastings for up to four guests per visit.
Members will have access to Library and "limited supply" wines.
Member appreciation open houses and events.
Complimentary Vineyard tours (with prior reservation).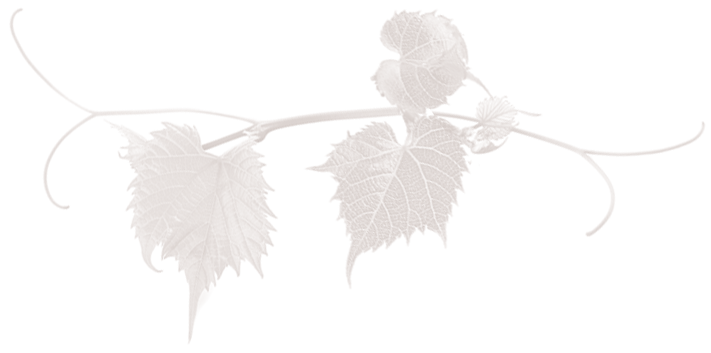 CONTACT US
To find more about visiting, amenities, ordering wine, and more, please get in touch. We'd love to hear from you!